Click on the thumbnail of one of the promotional photos below to have it open in a new window at a higher resolution.


Download Bryan's PERFORMANCE AGREEMENT and SHOW RIDER below in PDF Format. You will need Adobe Acrobat in order to view the files.

Bryan was recently featured in "ENJOY MAGAZINE"...check out the article below in PDF format!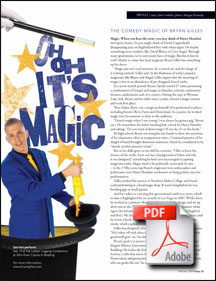 This article will open in a new window as PDF. It is being used with permission from enjoymagazine.net.